Protective Relay Principles
1st Edition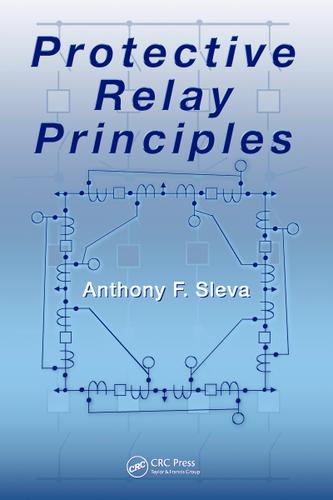 Additional Book Details
Improve Failure Detection and Optimize ProtectionIn the ever-evolving field of protective relay technology, an engineer's personal preference and professional judgment are as important to power system protection as the physical relays used to detect and isolate abnormal conditions.
Invaluable Insights from an Experienced Expert Protective Relay Principles focuses on probable power system failure modes and the important characteristics of the protective relays used to detect these postulated failures. The book presents useful new concepts in a way that is easier to understand because they are equally relevant to older, electromechanical and solid-state relays, and newer, more versatile microprocessor-based relays. It introduces the applications, considerations, and setting philosophies used in transmission-line, distribution-line, and substation applications, covering concepts associated with general system operations and fault detection. Topics include relay load limits, cold load pickup, voltage recovery, and arc flash. The author also delves into the philosophies that engineers employ in both urban and rural areas, with a detailed consideration of setpoint function.
Analysis of Key Concepts That Are Usually Just Glossed OverThis versatile text is ideal for new engineers to use as a tutorial before they open the instruction manuals that accompany multi-function microprocessor-based relays. Guiding readers through the transient loading conditions that can result in relay misoperation, the author elaborates on concepts that are not generally discussed, but can be very helpful in specific applications. Readers will come away with an excellent grasp of important design considerations for working with overcurrent, over- and undervoltage, impedance, distance, and differential type relay functions, either individually or in combination. Also useful for students as a textbook, this book includes practical examples for many applications, and offers guidance for more unusual ones.
| | |
| --- | --- |
| Sold By | CRC Press |
| ISBNs | 9780824753726, 0824753720, 9781420014174, 142001417X |
| Language | English |
| Number of Pages | 370 |
| Edition | 1st |